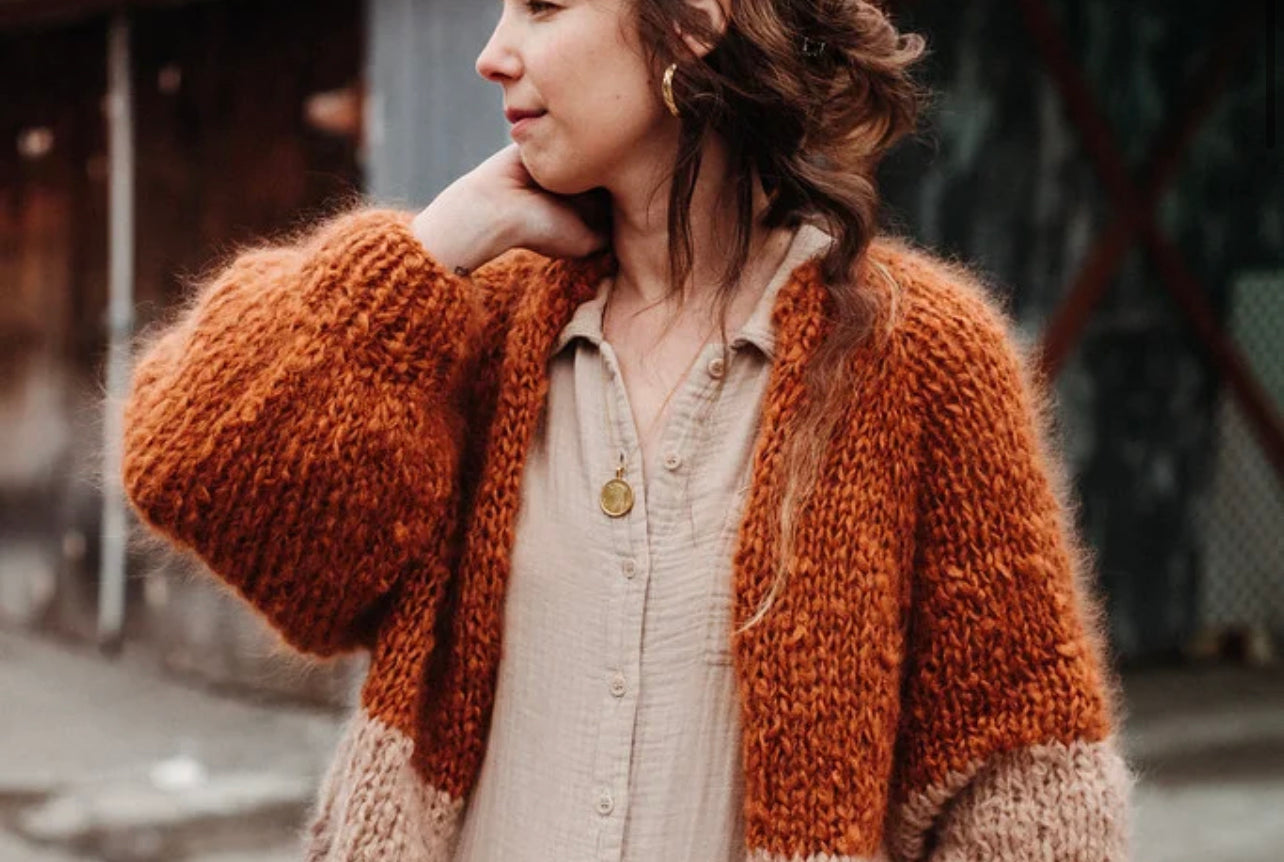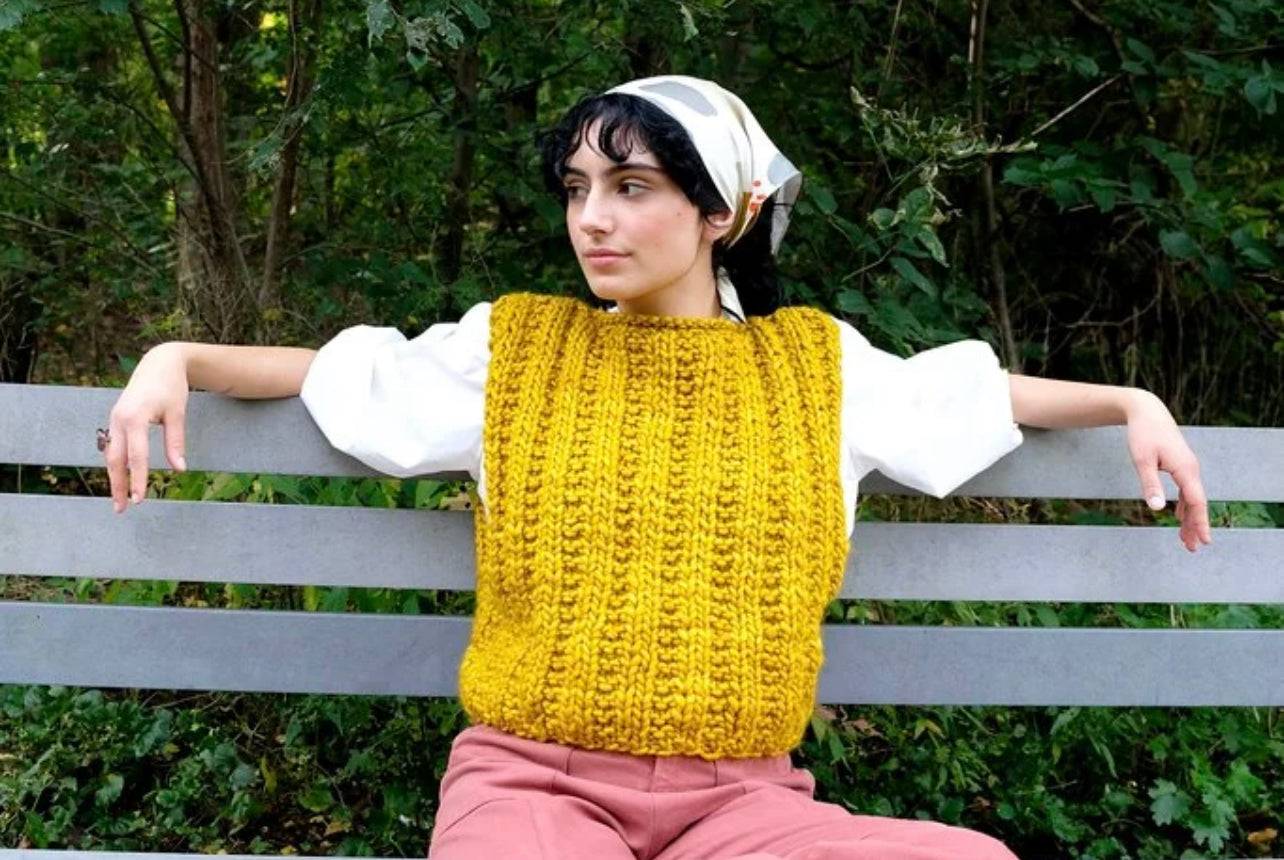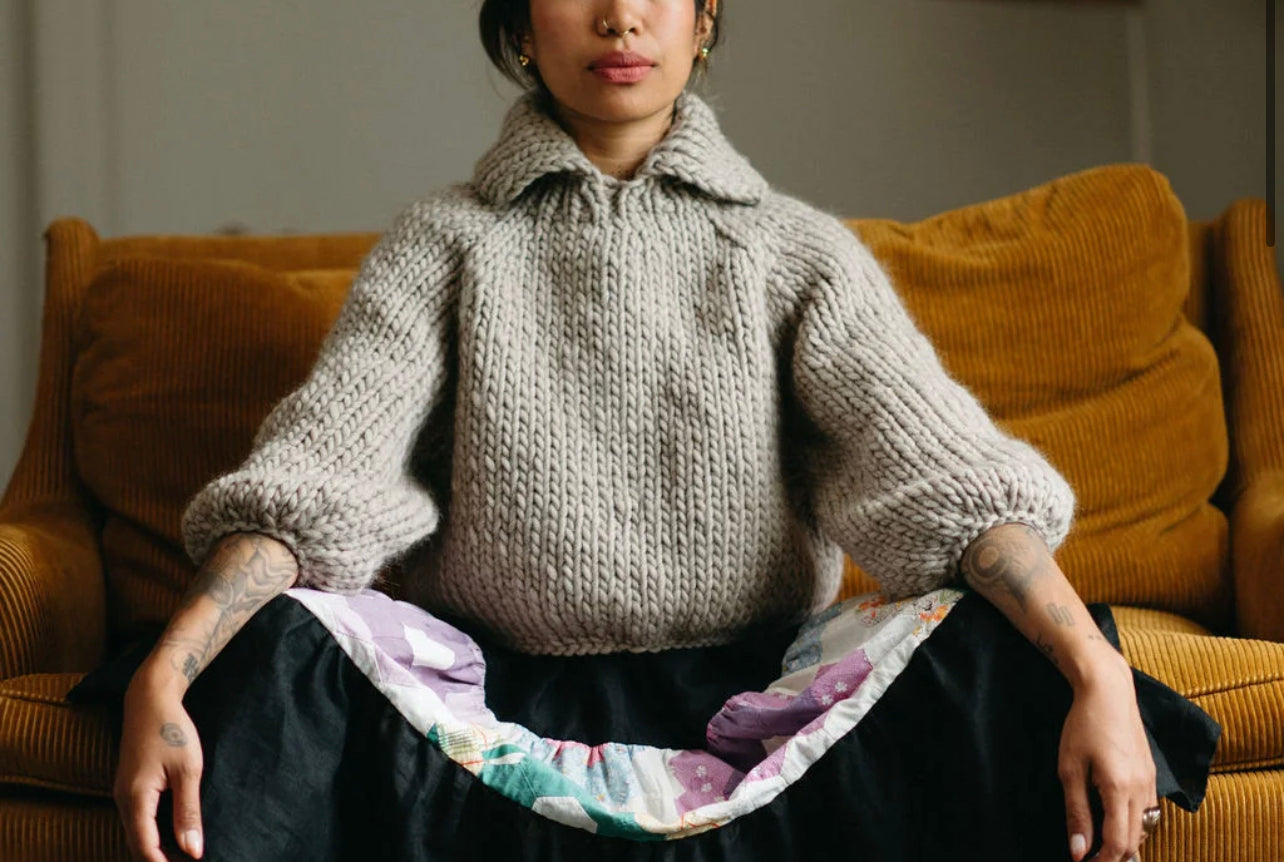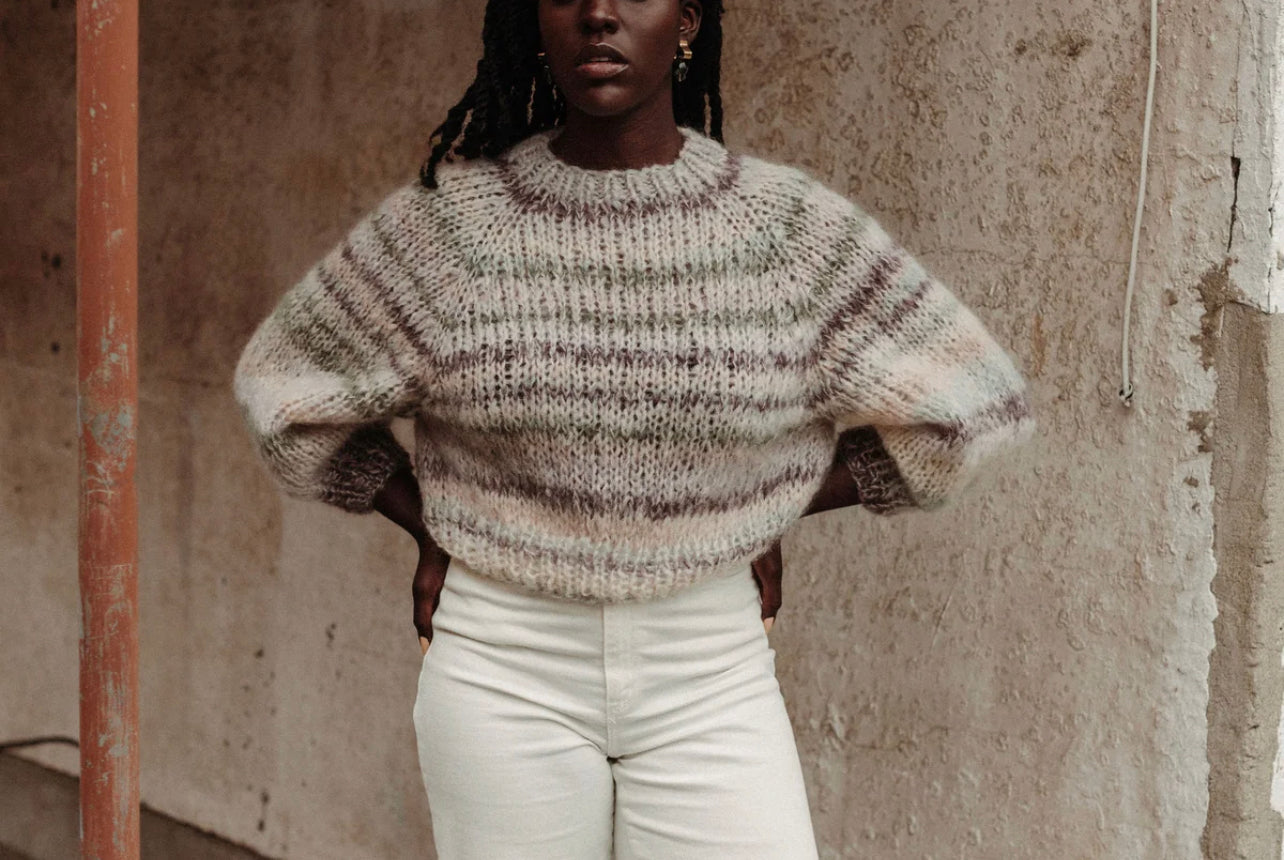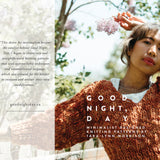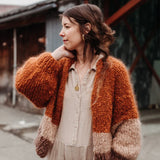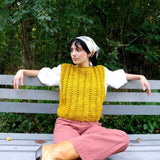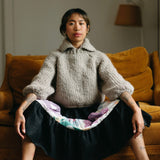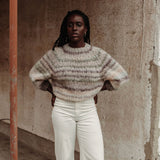 Good Night, Day Minimalist Knitting Patterns Book
---
Pre-Order 
Good Night, Day Minimalist Knitting Patterns Book vol.3
Ships Early September 2022
Good Night, Day is a Canadian independent shop by Tara-Lynn Morrison -the sole founder, designer, and knitter. The Good Night, Day aesthetic emphasizes minimalist design of hand knit sustainable items.
Tara-Lynn is committed to creating straightforward knitting patterns using approachable techniques, easy guidelines, and uncomplicated language, which allows the knitter to envision and execute their own modifications. These reachable knitting patterns have an intentional simplicity that offers a space you are forced to slow down in.
+ New Good Night, Day Minimalist knitting patterns
+ 72 full colour glossy pages
+ perfect bound spine
+ self-published & locally printed
+ first printing of this 2022 limited edition
Includes following knitting patterns;
Algoma Cardigan, Brechin Vest,
Dryden Vest & Sweater, Faro Sweater,
Ferris Balaclava, Frid Sweater,
Kelowna Sweater, Kinikin Cardigan,
Mimico Cardigan, Nanaimo Cardigan,
Neys Sweater, Onoro Tank Top, Tofino Cardigan
Mission Statement
Tara-Lynn is involved in every step of the highly personal, hands-on process, rooted in traditional handicraft and quality. Every limited edition piece is hand knit and hand worked in-house, in small exclusive batches  - never outsourced. 


Original Knitting Patterns 
Tara-Lynn offers easily approachable, straightforward and accessible knitting patterns. These self-published patterns are designed to be uncomplicated - still just as gratifying.
"With a reachable knitting pattern , you have given yourself a space to reflect, that you are forced to slow down in."
Limited edition printing of this book, will discontinue to be available. Further printed editions have not been planned with any set future date at this time, and may not be printed again. 2022
Good Night, Day Minimalist Knitting Patterns Book
Shipping

Shipping Times

*Note On Current Shipping During Pandemic*

All postal services are working hard to safely pick up and deliver parcels, although durning these unprecedented times, DELIVERY TIMES ARE NOT GUARANTEED and deliveries are taking longer at major distribution centres. 

Shipping arrival times, after your package has been shipped.
Canada & USA: 1-2 Weeks
International: 4-12 Weeks (option for faster delivery at an additional fee).  

Shipping fees are non refundable.

Customs

When you order merchandise from another country, you may be required to pay customs to bring that item into the country, it is your country's sales tax. We cannot declare your item as a gift, it is illegal. International orders may be subject to duties and/or taxes, they are the responsibility of the customer upon delivery.

Responsibility

As we are not employed by any postal service, we cannot guarantee these delivery times. If, for any reason there is a delay or shipping issue, we will do our best to help rectify it, but we are not responsible for the item once it has been shipped. 

Please make sure that your shipping address is correct and include your phone number as we need it to ship internationally. Items with an incorrect address will be shipped back to us at a cost and we really want you to receive your awesome package! We are not responsible for delivery errors due to incorrect shipping address.