WELCOME TO ROVING TEXTILES
Each of our weaving looms is a labour of love.
From visiting the local wood mill to hatching out our crazy ideas, our family works hard to bring you quality weaving companions.
Every piece of wood used is hand selected.
Every little notch, edge and groove is handcrafted.
Every piece is sanded to feel super cozy in your hand.
We hope you can feel the love too.
Happy Weaving.
BESPOKE WEAVING LOOMS
There's nothing like having one of our looms in your hands. They are solid, minimal and super smooth to the touch. They'll become like an old friend, there for you when you're ready to create.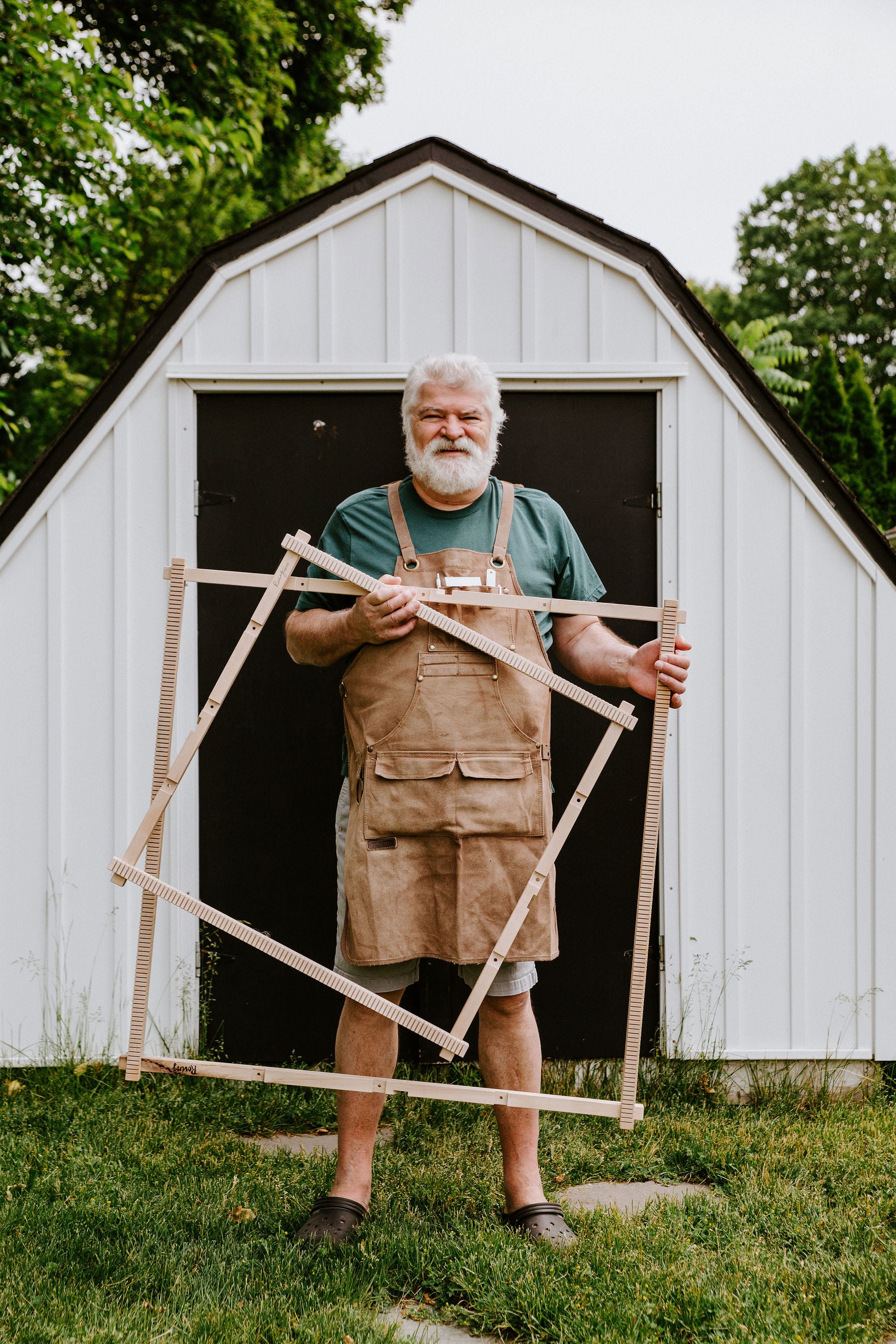 FOR THE LOVE OF YARN
Beautiful yarn sourced worldwide, perfect to fuel any fibre addiction.
The stars aligned when my dad and I joined creative forces to bring you our labour of love, handcrafted weaving looms, accessories and inspiring fibres.