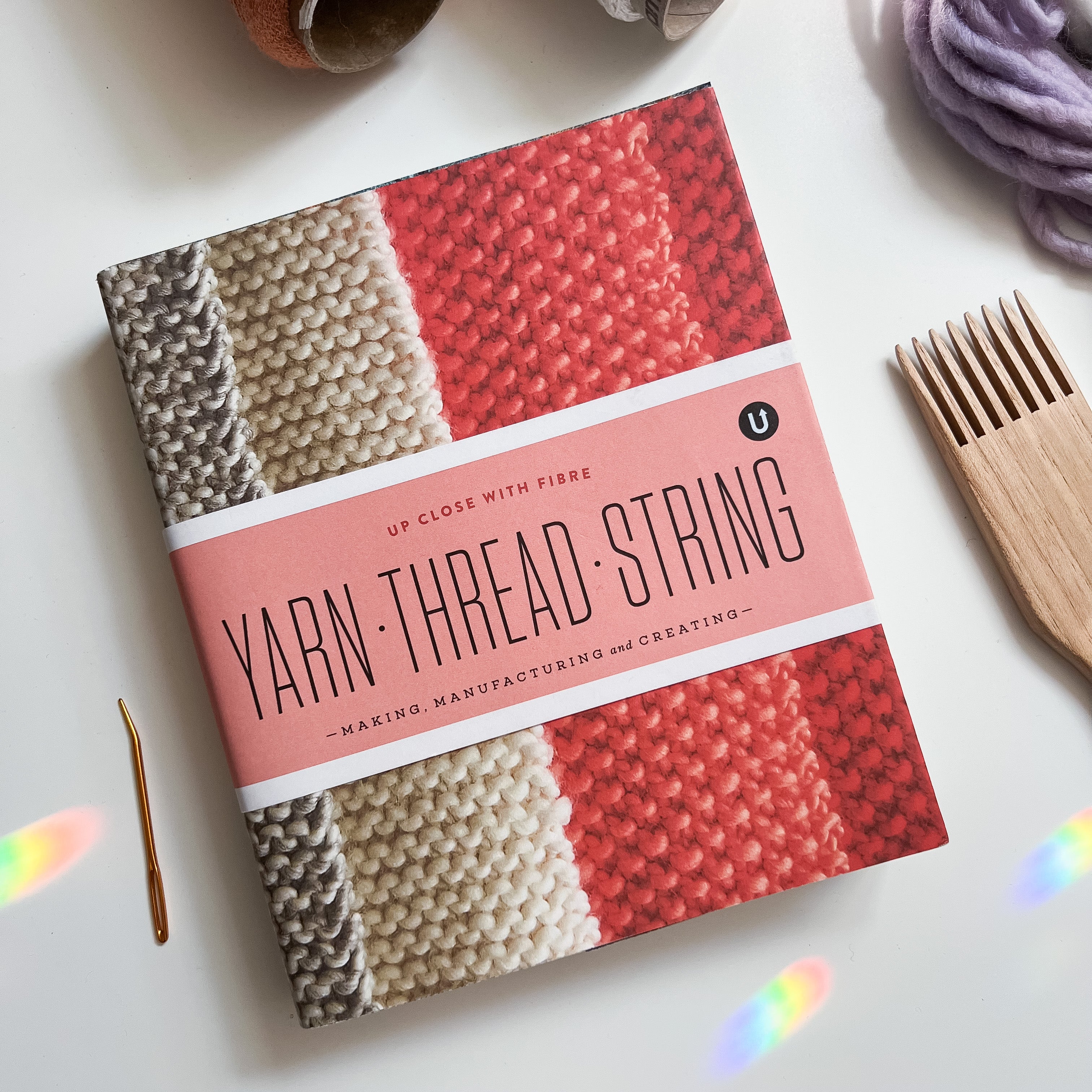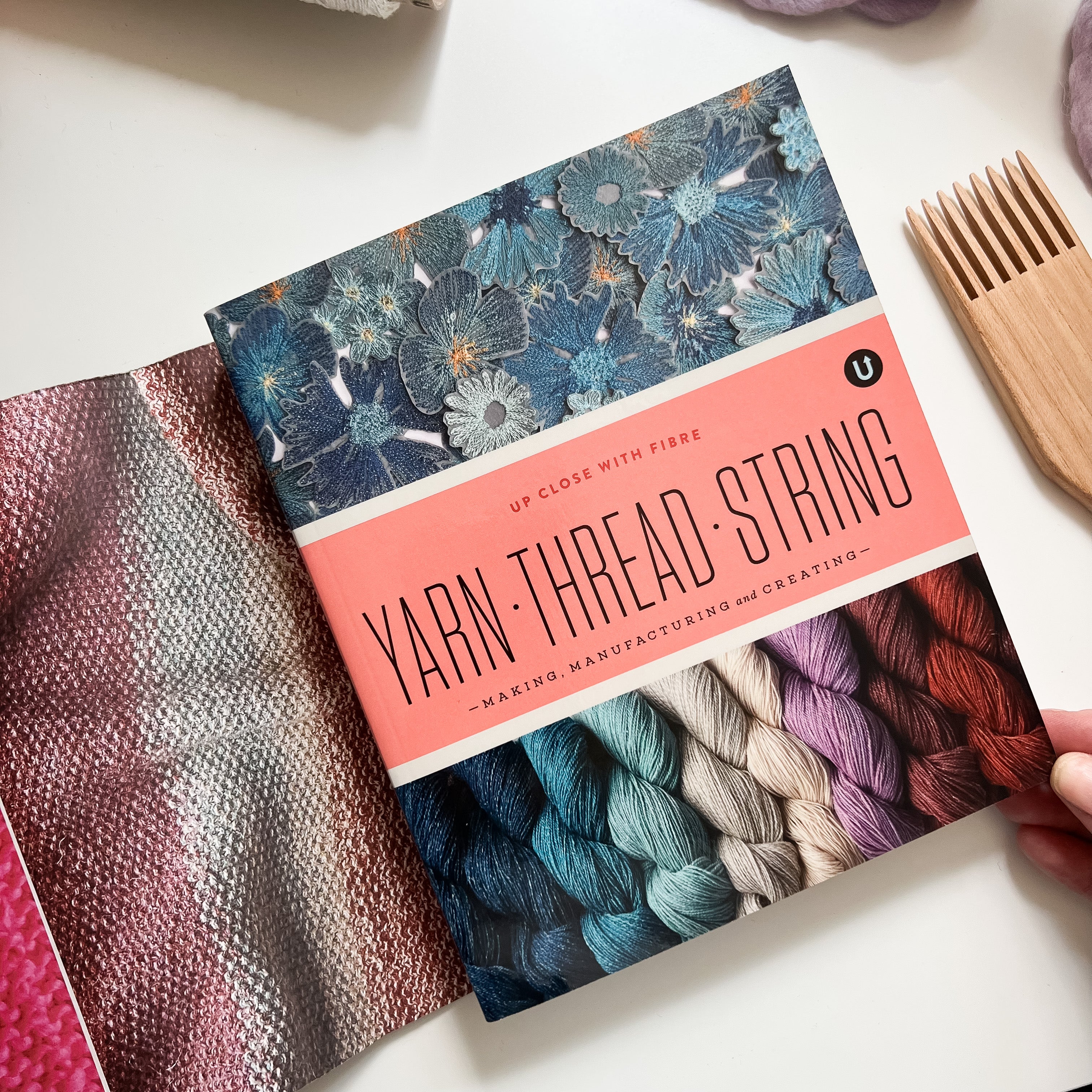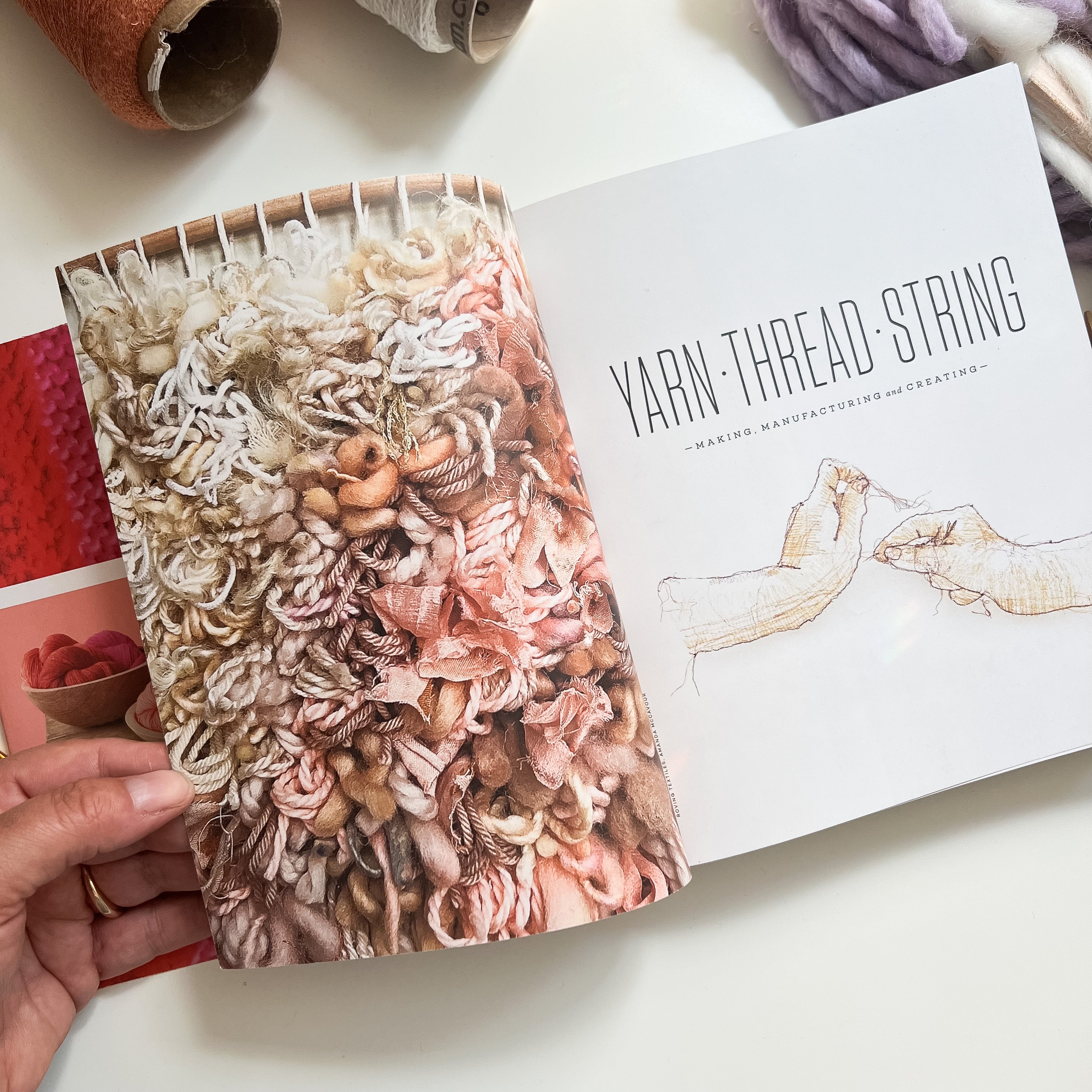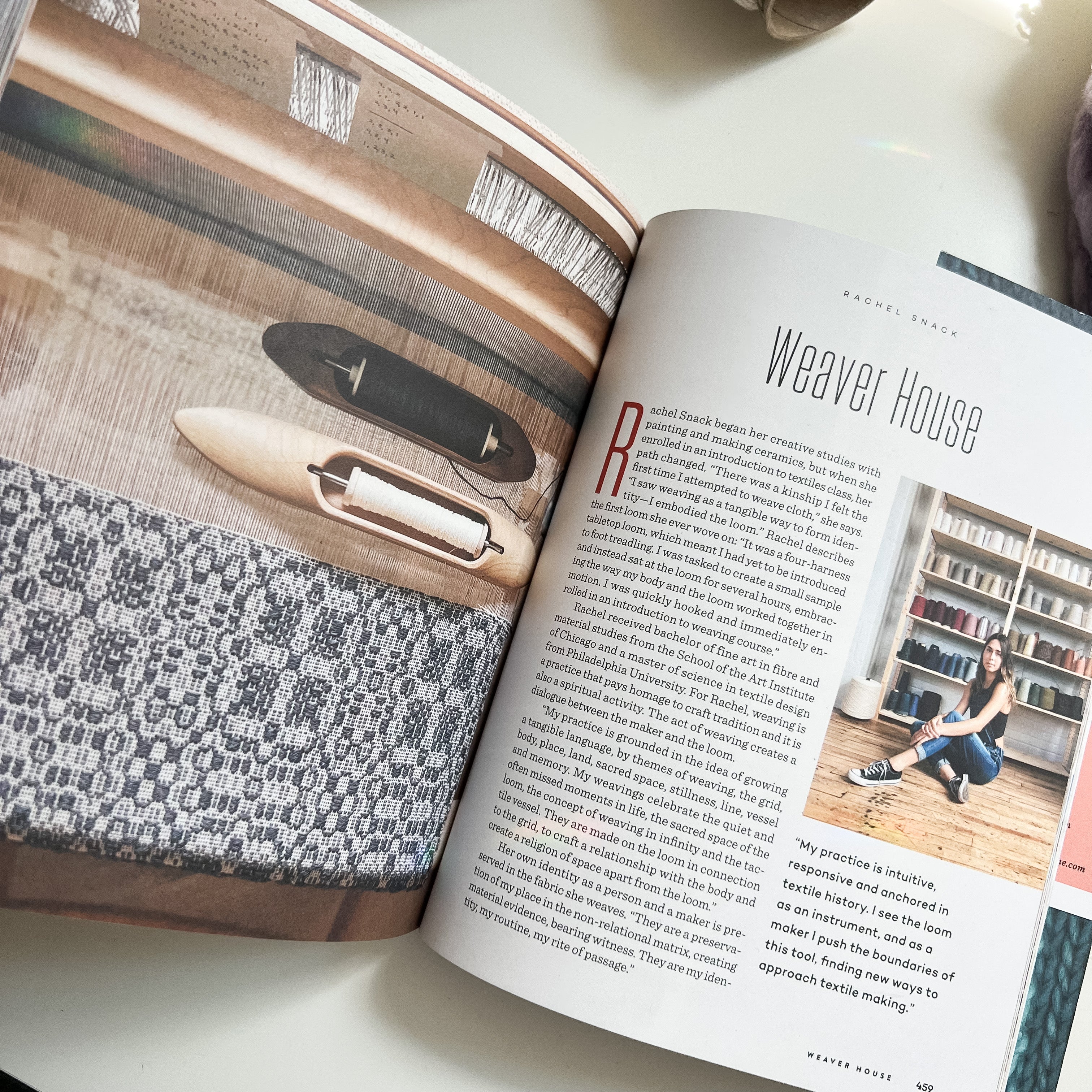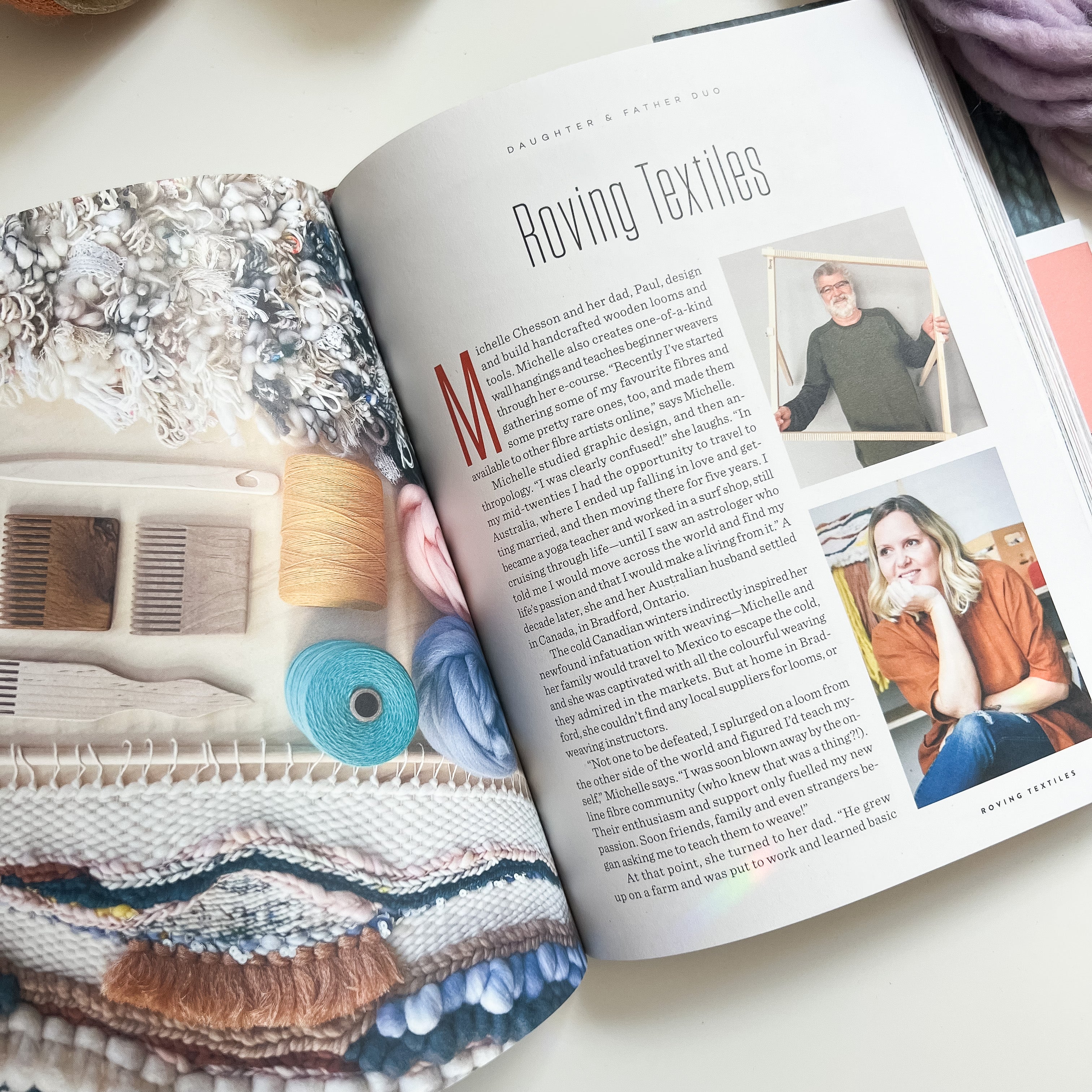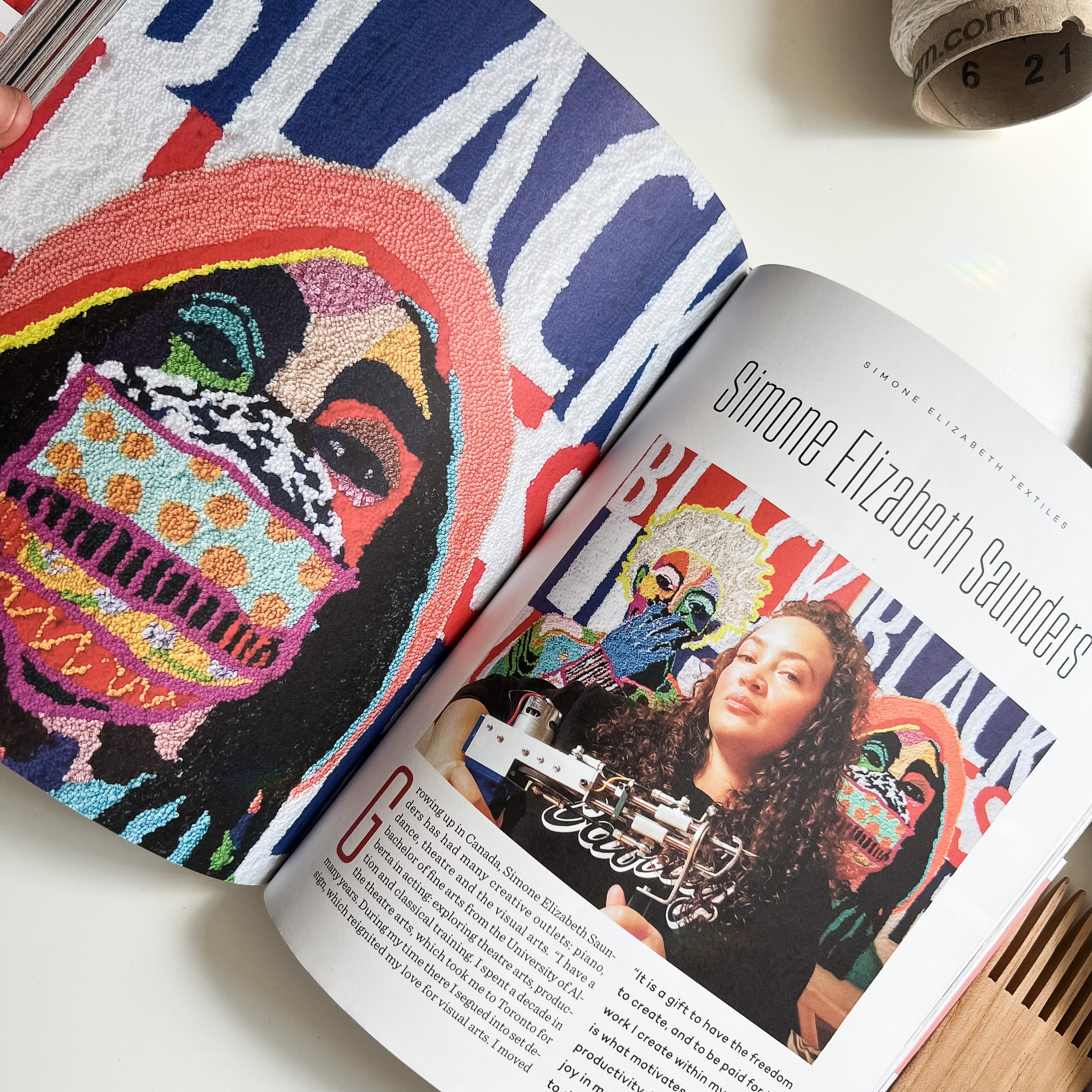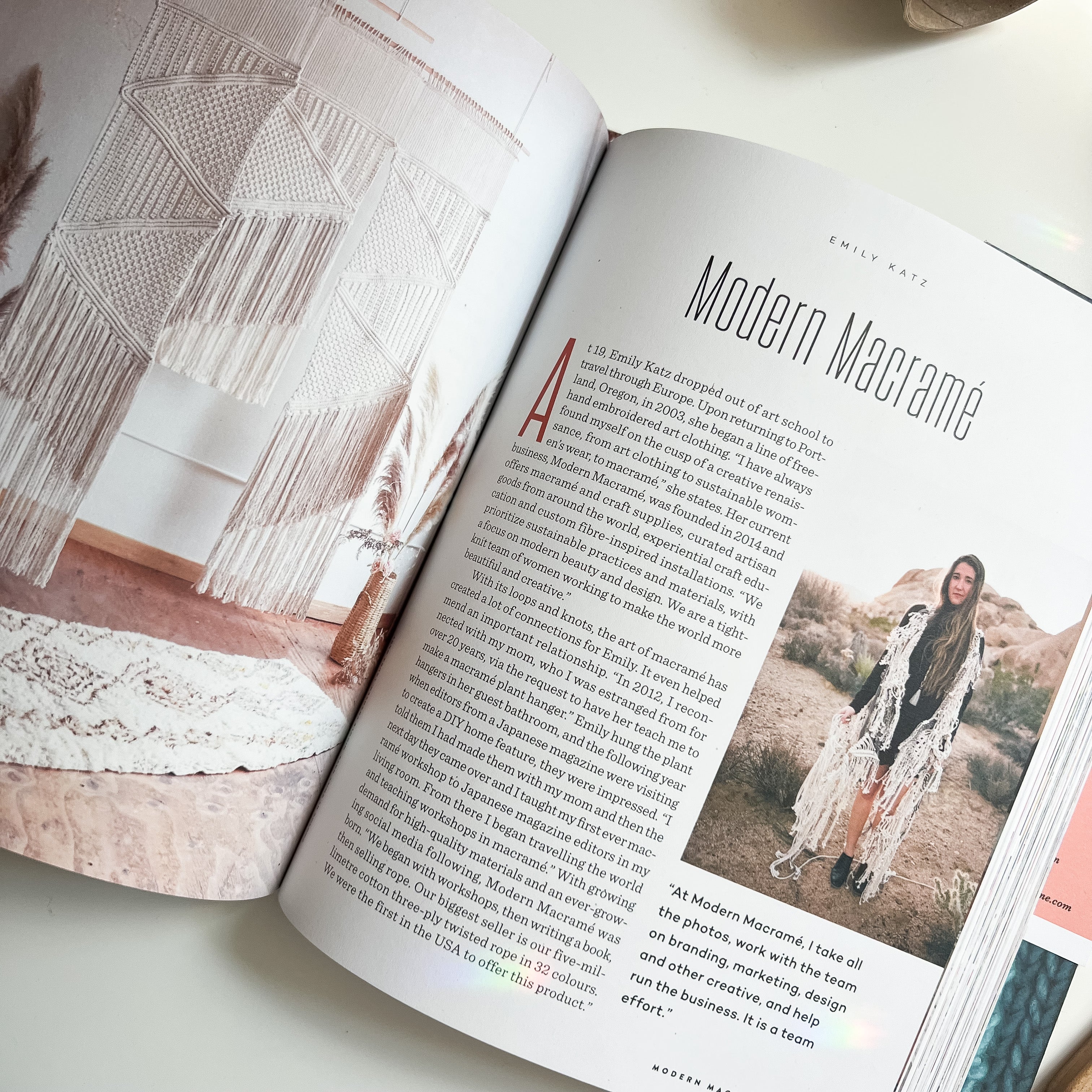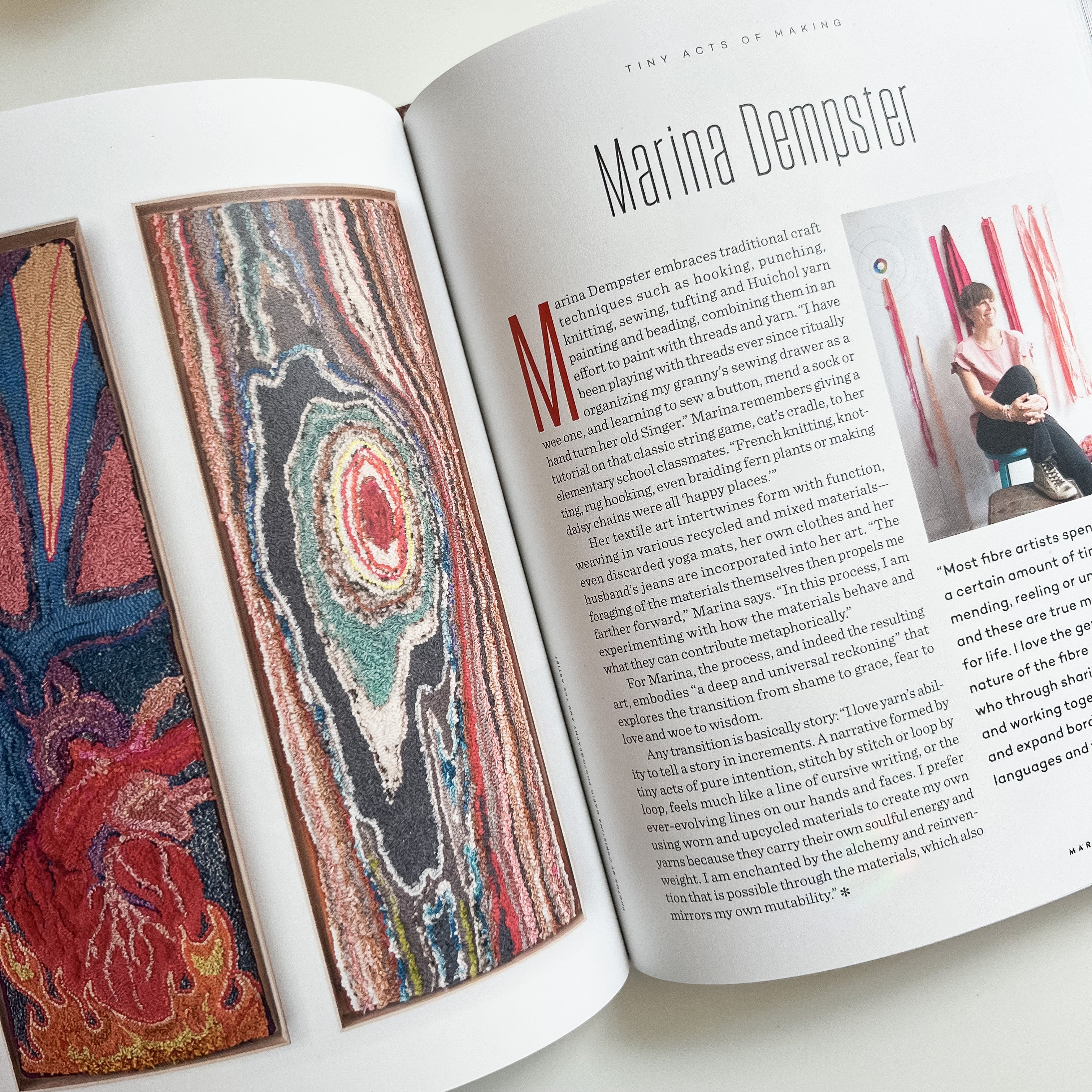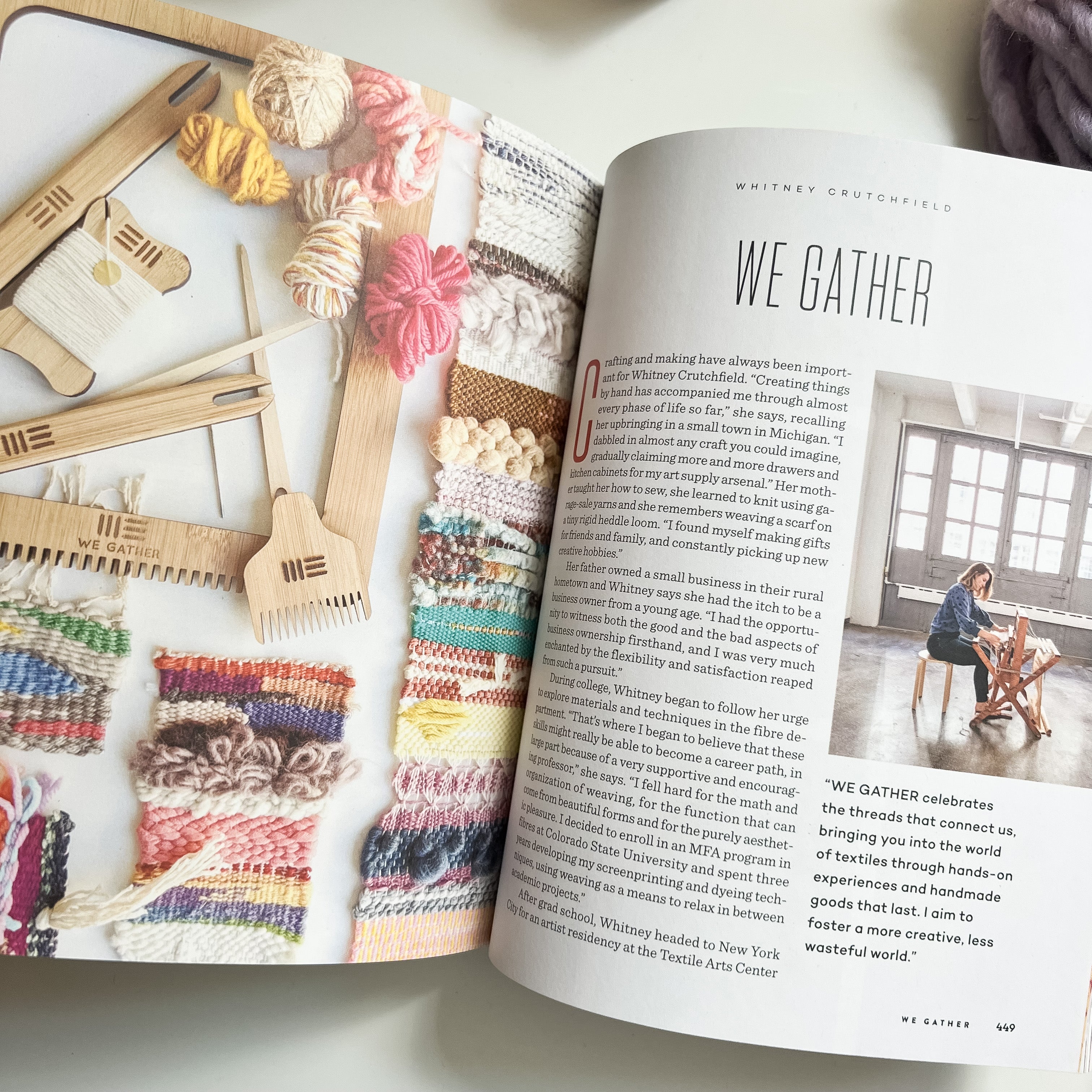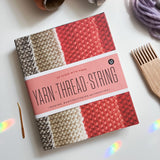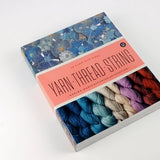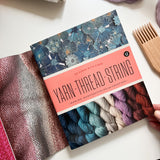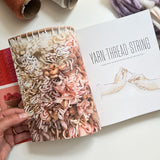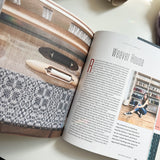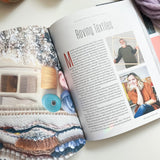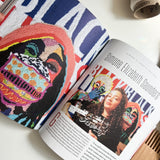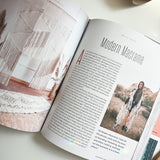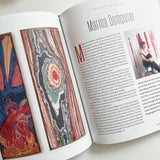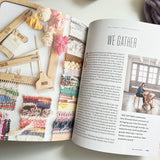 ---
Yarn - Thread - String 
So much of what we make is created by using various fibres. Knitting, crochet, weaving, sewing, embroidery, rug-making, macramé and many more crafts are made possible with yarn, thread and string. 
This book gets up close and personal with fibre, telling the stories and processes from fibre farmers, thread and yarn companies to individual artisans. We'll look at natural fibres and how they are made, and how design plays a part in the visual appeal of fibre brands. We'll explore innovative fibres that repurpose and recycle our valuable resources. 
Yarn-Thread-String highlights artists, craftspeople and creative entrepreneurs who use these fibres in unique and inspiring ways. You'll gain a new and exciting perspective on what fibre is—and how we can use it to express our individuality, creativity and humanity.
 
And guess what? Roving Textiles is featured in this edition, on the inside cover and an article, so exciting!
65 profiles, 496 pages
Featured Artists
A. Zarinah Nuri 
Aimee Betts
Amanda McCavour
Andrea Revoy
Anna Husemann
Betz White
Blue Sky Fibers 
Briggs & Little
Brooklyn Tweed
Bureau Baggerman
Carmen Bohn
Carolina Reis
Coco Knits
Crafting the Harvest
Custom Woolen Mills
Drew McKevitt 
Elizabeth Ashdown
Fibre Evolution
Freckle & Knot
Hannah Burnworth 
Hemptique
Huston Textile Co
ITO Yarn
Jeremy R. Brooks
June Cashmere
Kelly Wright
Kim McCollum
Liz Sofield
Maine Thread Company
Marina Dempster
Mata Aho Collective
Millpost Merino
Modern Macrame
Nadia Nizamudin
Nadine Flagel
Natalie Ciccoricco
Nine Lives Twine
PaperPhine
Pichinku
Purl Soho
Rachel Parker
Roving Textiles
Ruth Miller
Ruth Woods
Sabrina Sachiko Niebler
Sayan Chanda
Second Ascent Designs
Secret Wool Society
Shawn O'Hagan
Shenequa Brooks
Simone Elizabeth Textiles
Simone Post
Temaricious
The Endery
The Wondermakers Collective
Tim Eads
Tuija Heikkinen
Ulla Stina Wikander
Unravelled
WE GATHER
Weaver House
Whitehall Studio
Wild Fibers
WildWestDye 
WonderFil Specialty Threads

About Uppercase
UPPERCASE creates beautiful and inspiring books for the creative and curious. Published since 2009, UPPERCASE has an enthusiastic and loyal readership of designers, illustrators, craftspeople, creative entrepreneurs and paper lovers around the world. Ads-free, with high-quality production values and a unique design aesthetic, the content of each issue is eclectic and inspiring. I have a wonderfully talented roster of core contributing writers, illustrators and photographers.
It's a one woman operation based in Canada.
Shipping

Shipping Times

*Note On Current Shipping During Pandemic*

All postal services are working hard to safely pick up and deliver parcels, although durning these unprecedented times, DELIVERY TIMES ARE NOT GUARANTEED and deliveries are taking longer at major distribution centres. 

Shipping arrival times, after your package has been shipped.
Canada & USA: 1-2 Weeks
International: 4-12 Weeks (option for faster delivery at an additional fee).  

Shipping fees are non refundable.

Customs

When you order merchandise from another country, you may be required to pay customs to bring that item into the country, it is your country's sales tax. We cannot declare your item as a gift, it is illegal. International orders may be subject to duties and/or taxes, they are the responsibility of the customer upon delivery.

Responsibility

As we are not employed by any postal service, we cannot guarantee these delivery times. If, for any reason there is a delay or shipping issue, we will do our best to help rectify it, but we are not responsible for the item once it has been shipped. 

Please make sure that your shipping address is correct and include your phone number as we need it to ship internationally. Items with an incorrect address will be shipped back to us at a cost and we really want you to receive your awesome package! We are not responsible for delivery errors due to incorrect shipping address.