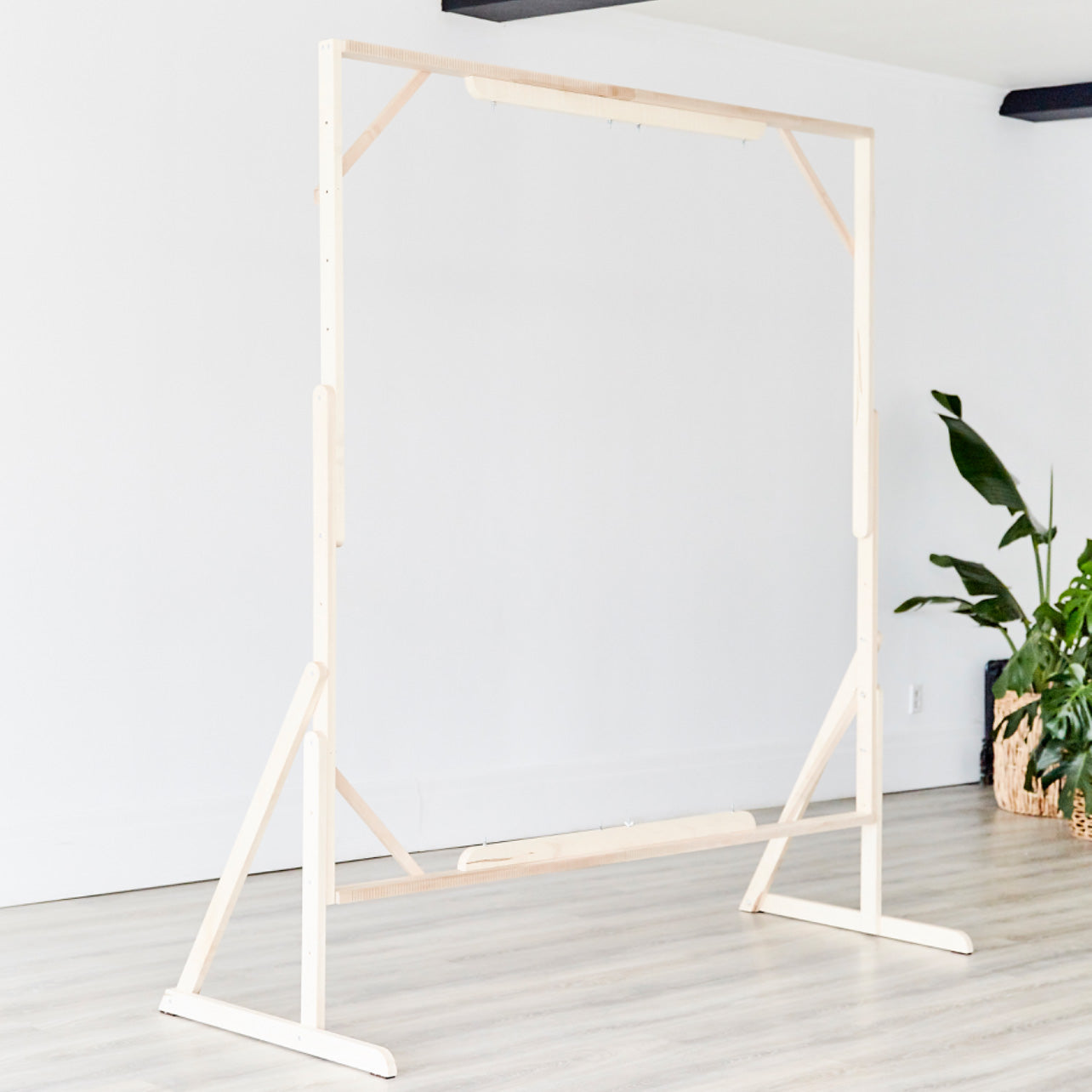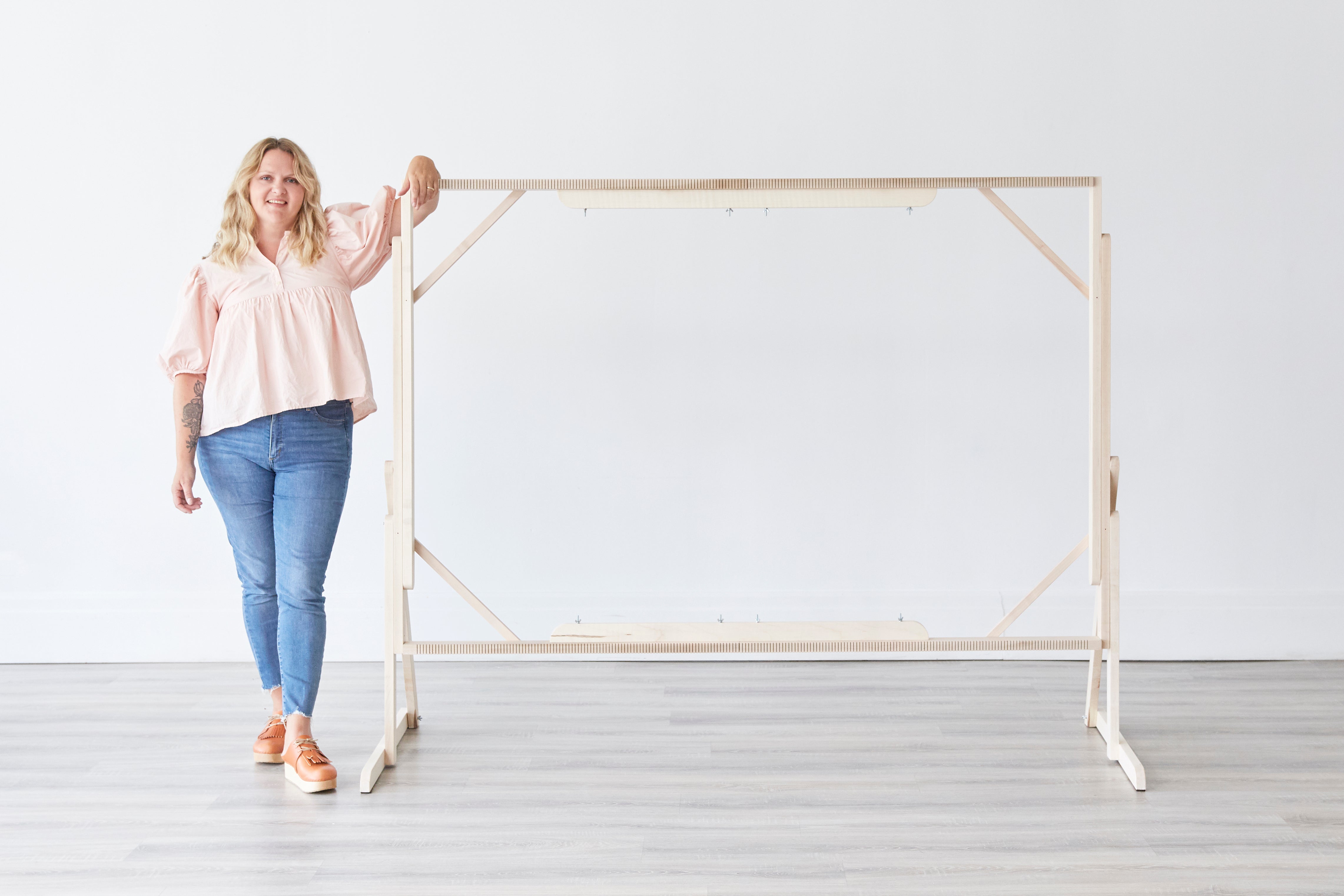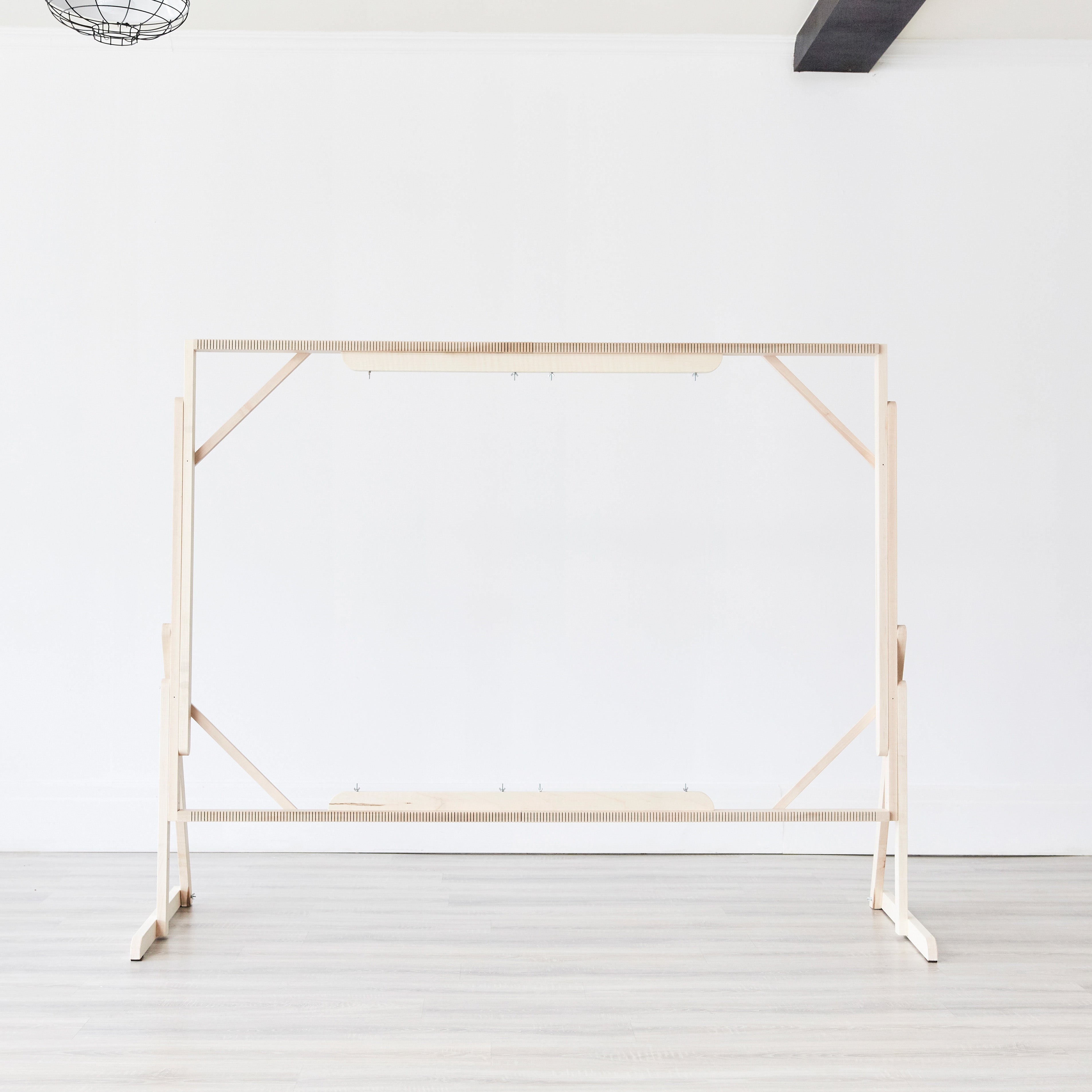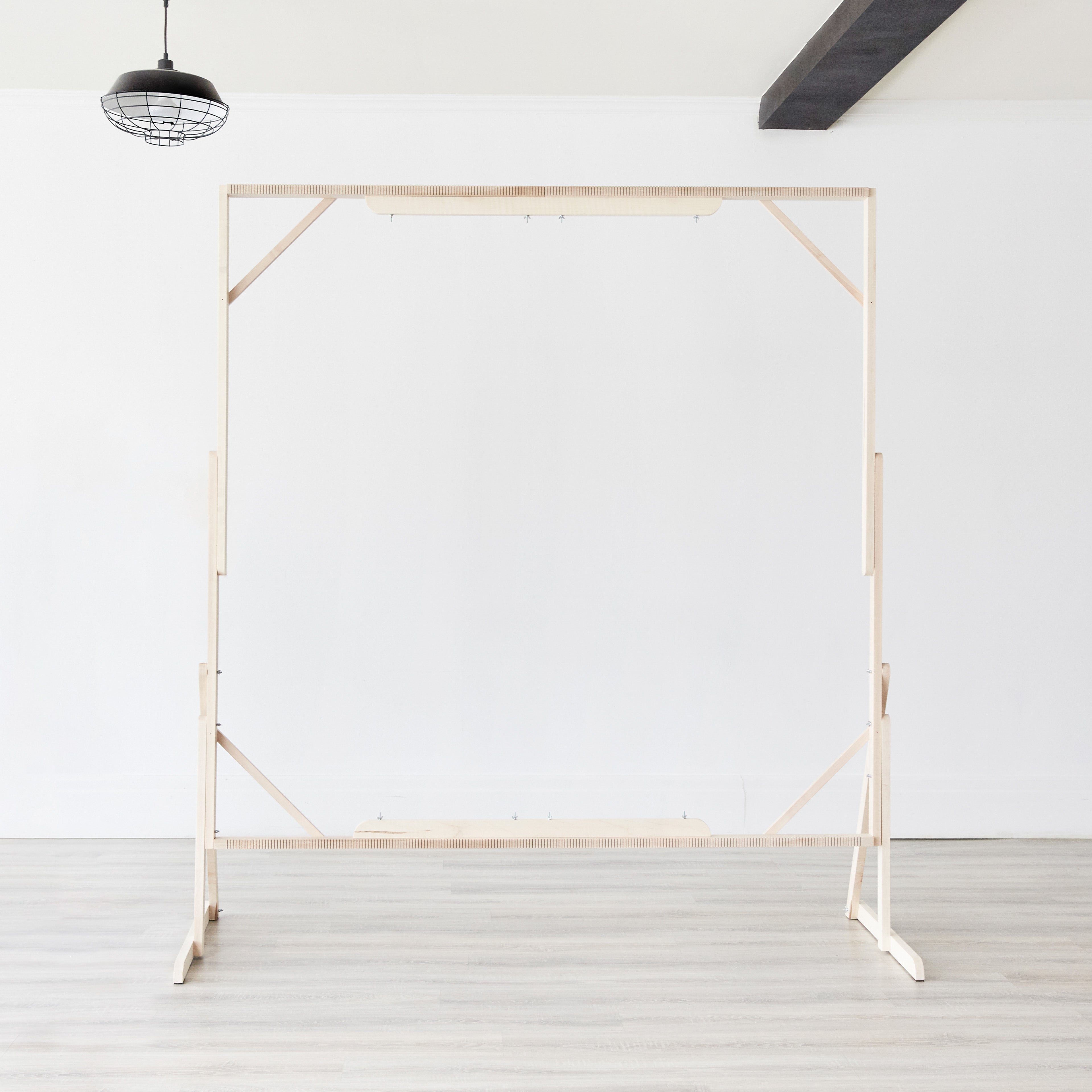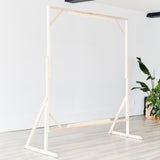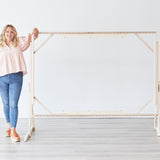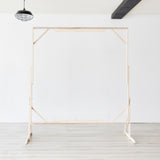 Epic: Adjustable Weaving Loom - pre order
---
You gawk at her as you wander the racks of Anthropologie.  The stunning colossal tapestry handcrafted by a local artist. You daydream about standing back and admiring your own work one day.  Today is the day. This is by far our most exciting launch. Dad and I have refined this concept for over a year and it's finally ready!
This GIANT fully adjustable loom for all you weavers who are wanting to weave rugs, huge statement pieces and just anything your heart desires. 
Similar to the other looms in the Roving family, dad designed this one with the same adjustable concept - only supersized. The Epic can be used at her full height of just over 6', or her smallest, just over 4' and anything in between. The legs can be set up so that your loom is on the floor, in between, or at their max height, taking your loom 19.5" off the ground. The width can be halved into 3'.
Total height with max loom and leg height: 7'7". Total weaving space is 6' x 6'.
3 epi.
Made in Canada with soft maple from our local mill. Dad will handcraft this epic loom just for you. Turnaround time for any Pre-Orders is currently 4 weeks.
Today is the day you up your weave game and embody the true nature of your inner artist.
Item is in stock
Hurry! Low inventory
Item is out of stock
Item is unavailable
Epic: Adjustable Weaving Loom - pre order
Shipping

Shipping Times

*Note On Current Shipping During Pandemic*

All postal services are working hard to safely pick up and deliver parcels, although durning these unprecedented times, DELIVERY TIMES ARE NOT GUARANTEED and deliveries are taking longer at major distribution centres. 

Shipping arrival times, after your package has been shipped.
Canada & USA: 1-2 Weeks
International: 4-12 Weeks (option for faster delivery at an additional fee).  

Shipping fees are non refundable.

Customs

When you order merchandise from another country, you may be required to pay customs to bring that item into the country, it is your country's sales tax. We cannot declare your item as a gift, it is illegal. International orders may be subject to duties and/or taxes, they are the responsibility of the customer upon delivery.

Responsibility

As we are not employed by any postal service, we cannot guarantee these delivery times. If, for any reason there is a delay or shipping issue, we will do our best to help rectify it, but we are not responsible for the item once it has been shipped. 

Please make sure that your shipping address is correct and include your phone number as we need it to ship internationally. Items with an incorrect address will be shipped back to us at a cost and we really want you to receive your awesome package! We are not responsible for delivery errors due to incorrect shipping address.